Firearms


Come by today to check out our awesome selection of new and pre-owned guns, ammo and accessories!
WE ARE A CLASS III DEALER!
With over 25 years of experience in the pawn & firearm industry, our highly skilled & knowledgeable staff is eager to help you in any way they can with your firearms related questions.
As one of the largest firearm retailers in North Alabama, we regularly stock over 700 different firearms on display everyday.
If there's an item you're looking for, and we don't have it in stock, we will be glad to special order that item for you – at a fraction of retail price!
Find a firearm on an auction site or from another dealer across the U.S.? We offer full FFL transfer services. Call us today to set up your transfer!
"Like" Us on Facebook or "Follow" Us on Twitter for up-to-date product news and availability. Or, of course, shoot us an e-mail at: Bradfordspawn@gmail.com or Call us at the number provided below for full product details and availability!
We are now proud to be a Kimber Master Dealer! For questions on Kimber firearms please contact our store at (256) 233-0016.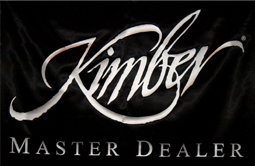 CLICK HERE for a list of Gun Manufacturers we carry