Featured
now browsing by category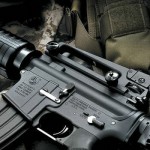 Store Information
Bradford's is a locally owned and operated business that has been in operation for more than 20 years! Our full service pawn department buys, sells, and trades merchandise such as Firearms, electronics, jewelry, and tools.
We offer a wide selection of new and used firearms, including: handguns, shotguns, rifles, ammunition, optics, and accessories. If we don't have the firearms you're looking for, we can get them. Stop by or give us a call today for more information on our merchandise. Bradford's is also a licensed FFL dealer, so you can transfer your firearms with confidence.
Now you can browse and shop our online inventory! (Which may not match in-store availability or prices)
We also offer full service gunsmithing by our very own professional in-house gunsmith, Marty Bates.
Location: Bradford's Pawn and Gun is located in beautiful Downtown Athens, AL at 314 South Marion Street.
Phone: (256) 233-0016
Fax: (256) 233-4066
Hours: Monday, Tuesday, Thursday and Friday from 9AM to 5PM. Saturdays 9AM to 3PM. We are closed Sundays & Wednesdays.
Owners: Bobby and Gayle Reasonover
Member, NRA Business Association and National Pawn Brokers Association